HOMEOWNERS / OCCUPANTS
Call 811 or submit a ticket online before you dig.
BEFORE YOU DIG
Follow the steps below to have underground utilities marked before you dig:
CREATE A TICKET
Contact Arizona 811 to create a ticket at least two full working days before you plan to dig (excluding weekends and state-recognized holidays). Always contact Arizona 811 before work begins so underground utilities are located and marked. Smart, safe digging is no accident.
GET MARKED
Facility owners/operators, such as utility companies or your town, city or county service providers, will send professional locators to the area you identified as your dig site. They will mark underground lines with paint or flags or notify you if they do not have underground lines in conflict.
GET TO WORK
Wait until you have received responses from all of the facilities listed on your ticket. When it is safe and legal to dig, work in compliance with Arizona law by hand-digging within two feet of marked facilities, supporting and protecting exposed facilities and keeping all marks visible and valid for the duration of your project. If you have questions about the marks, call 811 for assistance.
Questions about Utility Marks?
Utilities are marked with different colors of paint. Find out why the marks are so important to saving lives and protecting the utilities we use every day. It might just help you see these colors in a whole new light.
Getting Private Lines Marked at Your Home or Property
You might own underground facilities, such as a water line to a pool or a gas line to a backyard barbeque. If you do, or if you suspect private lines are buried in your yard or on your property, consider getting them marked by a private locating company.  Utility companies and local governments (such as your county or municipal service providers) mark only what they own and operate up to their point of sale, which is typically to the meter. For private locating services, conduct an internet search of "underground utility locating services" or contact the Better Business Bureau.
Your requirement as a Homeowner / Occupant
If you're planning to dig for any reason, you must contact Arizona 811 so underground utilities are located and marked in advance. Contacting Arizona 811 is easy and free. Call 811 or create a ticket online with EXACTIX.
Whether you own or rent your home, Arizona law requires you to notify Arizona 811 at least two full working days before you start any project, such as planting a tree, installing a fence or other projects that require any type of excavation.
Even shallow-depth projects can impact telecommunication, electric and gas distribution lines or other underground facilities — and put you and others at risk for serious injury.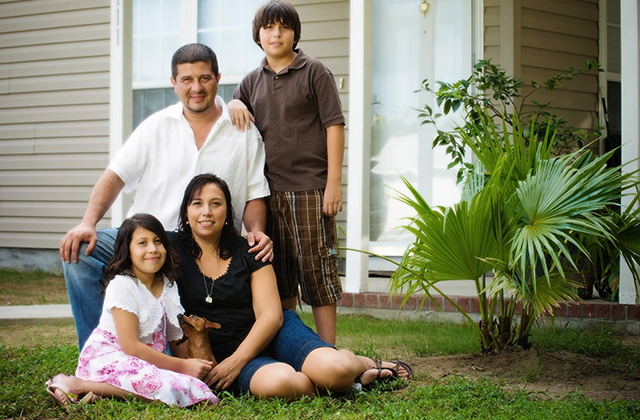 An address
Information such as an intersection, landmark and directions if the site is difficult to find.
A job site description, such as which side(s) of the lot you will be working on (north, south, east, west, front yard, backyard, side lot) and the dimensions of the area in which you'll be working.
Physical access to your job site:

Unlock gates.
If you live in a gated community, provide the gate code.
Remove and safely contain dogs or other pets. Even if a pet looks friendly, locators will not enter the yard.

The name and telephone number of a contact person in case the locators have questions.
Your email address so you can quickly receive positive responses from locators (such as "No Conflict," "Marked Completely" or "No Access."
Contractor information. If you're hiring a contractor or someone else to do the work for you, provide the company or individual's name, a contact person and telephone number. Anyone doing work must be listed on your ticket so they are valid to dig.
Helpful Hints
Mark out your planned dig site area in white paint and/or use white flags. Use ONLY white to designate the dig site; do not use any other color of paint or flags.
Do not dig until you have received responses from 100 percent of the facility operators listed on your ticket.
Utility locators have two full working days to respond to your request, excluding weekends and holidays. If this deadline passes and you have not received all of your responses,

call 811

 to request a Priority Notice.
Underground facility locators will respond either by marking the location of their underground facilities in the corresponding color code or by issuing a "No Conflict" response. "No Conflict" means the facility operator does not own any underground facilities at your dig site. A "No Conflict" can be issued by phone or e-mail, or could be marked on site with an "N," a "No" or an "OK" next to the facility's initials in the corresponding color for the specific utility (Examples: "N/APS," "No SRP," or "TEP OK").
If you have questions about this process or about the marks at your dig site, call 811 or email CustomerSupport@Arizona811.com.
FREQUENTLY ASKED QUESTIONS
Click on the question to view the corresponding answer.

Communication / Cable TV