PROFESSIONAL EXCAVATORS
Call 811 or submit a ticket online before you dig.
BEFORE YOU DIG
Follow the steps below to have underground utilities marked before you dig:
CREATE A TICKET
Contact Arizona 811 to create a ticket at least two full working days before you plan to dig (excluding weekends and state holidays). Always contact Arizona 811 before work begins so underground utilities are located and marked. Smart, safe digging is no accident.
GET MARKED
Facility owners and operators will send locators to the area you identified as your dig site. Locators will mark all underground utilities such as underground lines, pipes and cables or notify you if they do not have underground lines in conflict.
GET TO WORK
Wait until you've received responses from all of the facilities listed on your ticket. When it is safe and legal to dig, work in compliance with Arizona law. Use hand tools only within two feet of marked facilities; support and protect exposed facilities; and keep marks visible and valid for the duration of your digging project. NOTE: If you submitted a ticket and didn't receive marks or any other response from one or more facility owners/operators by the due date, or if you did not agree to or don't understand a response received, be sure to process a follow-up transaction on your ticket. Learn more here.
Create a Ticket Online
With Exactix you can create and manage your tickets online 24/7/365. If you don't have an Exactix account click here to learn about free training and support!
Single Address Ticket
NEW! Contractors doing work at one residential location per ticket can use the Single Address Ticket option on Exactix. No advance training and minimal mapping required!
Working with Landlords
You must notify landlords by certified mail when digging at apartments or mobile home communities. Landlords have 10 working days to respond (excluding weekends and state holidays). Arizona 811 provides a pre-excavation form you can fill out and send to landlords.
Your requirement as a Professional Excavator
Whether your project is large or small, you are required by Arizona law to have underground utilities marked before excavation begins.
Excavation includes grading, trenching, digging, ditching, drilling, auguring, boring, tunneling, scraping, cable or pipe plowing and driving. Chances are, the job you're about to begin includes at least one of these methods!
Knowing the location of underground facilities protects you and others from life-threatening injuries and prevents damage to the utilities we rely on every day.
Damage a utility and you could pay fines, costly repairs and reimbursements to businesses for their losses during service interruptions.
On the flip side, damage is avoided 99% of the time when a utility-location request precedes any type of digging.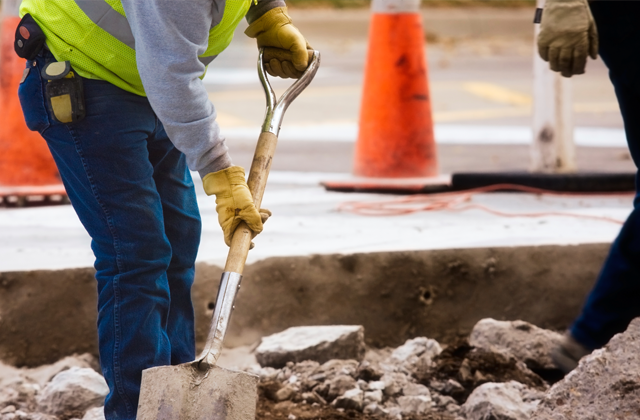 FREQUENTLY ASKED QUESTIONS

Communication / Cable TV